Introduction
CY14 type axial plunger pump is an axial plunger pump with oil distribution disc and rotating cylinder block.Because the hydraulic static balance structure is adopted between the sliding shoe and the variable head, the oil distribution plate and the cylinder block, it has the advantages of simple structure, small volume, high efficiency, long service life, light weight and strong self-priming ability compared with other types of pumps.It is suitable for machine tools, forging, metallurgy, engineering, mining machinery and other hydraulic transmission systems.The pump can be used as a hydraulic motor only by changing the mata oil distribution plate.
Product Feature
1. Axial piston pump with swashplate design for hydraulic drive in open circuit
2. Optional installation location
3. Excellent oil absorption characteristics
4. Low noise level
5. Long service life
6. Modular design
7. Short response time
8. Variable speed drive options
9. Visible swing angle indicator
10. The flow rate is proportional to the input transmission speed and displacement. By adjusting the swashplate angle, the output flow can be steplessly adjusted.
11. Use of HF oil in the case of reduced operating data There is a special model that can be used to run with HFC oil
Ordering Code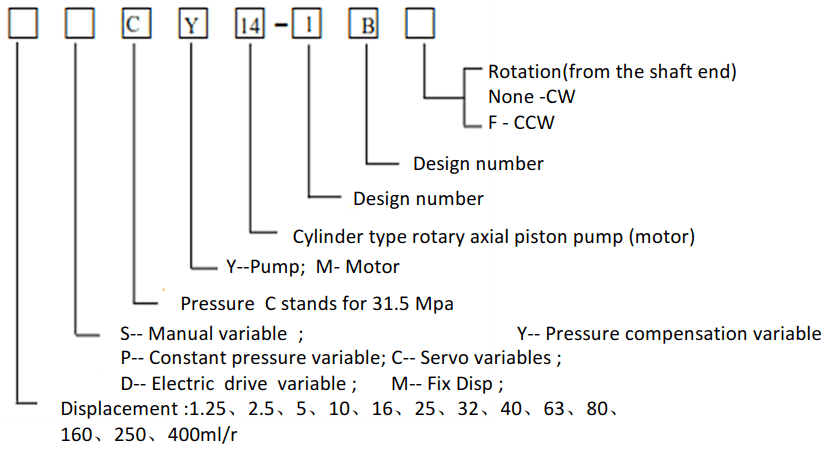 Technical Specification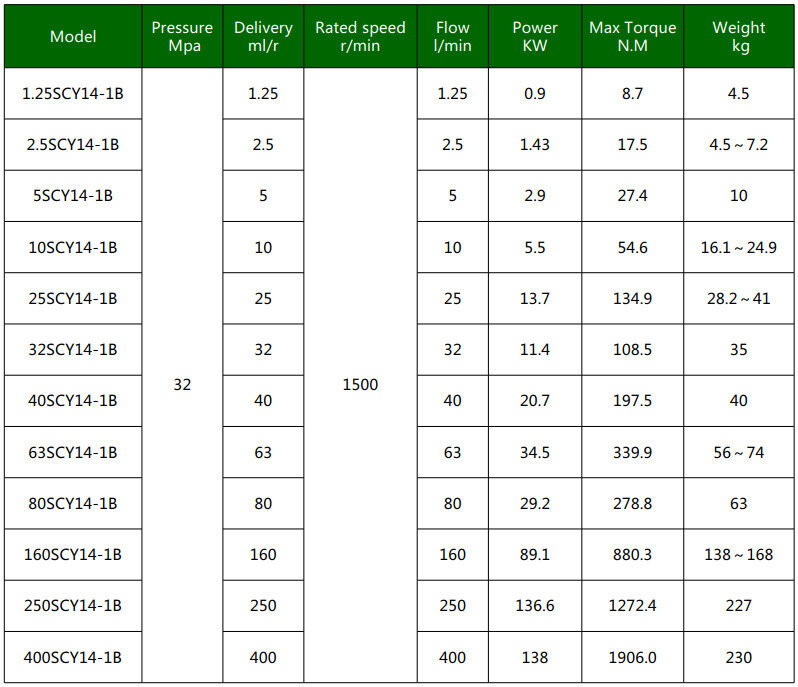 Outline Dimension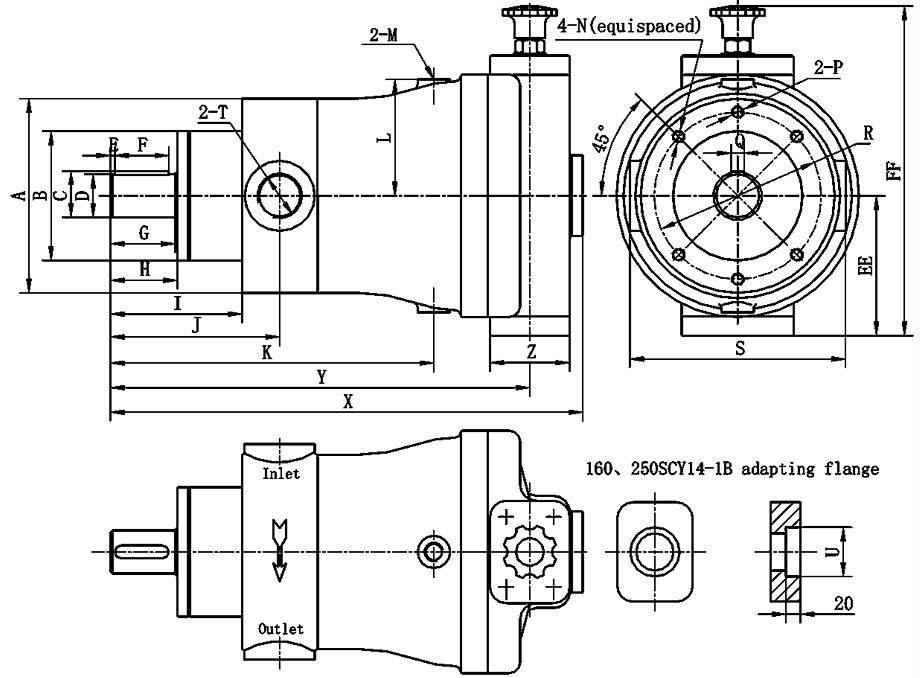 Technical Specification