D type horizontal multistage centrifugal pump is a single-suction multistage segmental-type centrifugal pump for conveying water or other liquids similar to water in physical and chemical properties. The temperature of the liquid shall not exceed 80℃. It has the characteristics of high efficiency, wide performance range, safe and stable operation, low noise, long life, convenient installation and maintenance, etc. It can also be used to transport hot water, oil, corrosive or abrasive media by changing the material of pump flow parts, sealing form and increasing the cooling system.
Industrial and urban water supply and drainage, high-rise building pressurized water supply, garden sprinkler irrigation, fire pressurization, long-distance water delivery, heating, bathroom and other cold and warm water cycle pressurization and equipment supporting, especially suitable for small boiler water supply.
1, advanced hydraulic model, high efficiency, wide range of performance.

2, pump smooth operation, low noise.

3, the shaft seal adopts soft packing seal or mechanical seal, the seal is safe and reliable, simple structure, convenient and quick maintenance.

4, the shaft is fully sealed structure, to ensure no contact with the medium, no corrosion, long service life.
Traffic: 3.7-1350 - m 3/h

Head: 49-1800 - m

Power: 3-1120 - kw

Speed: 1450-2950 r/min

CAL: from 50-200

Temperature range: ≤105℃
Structure Chart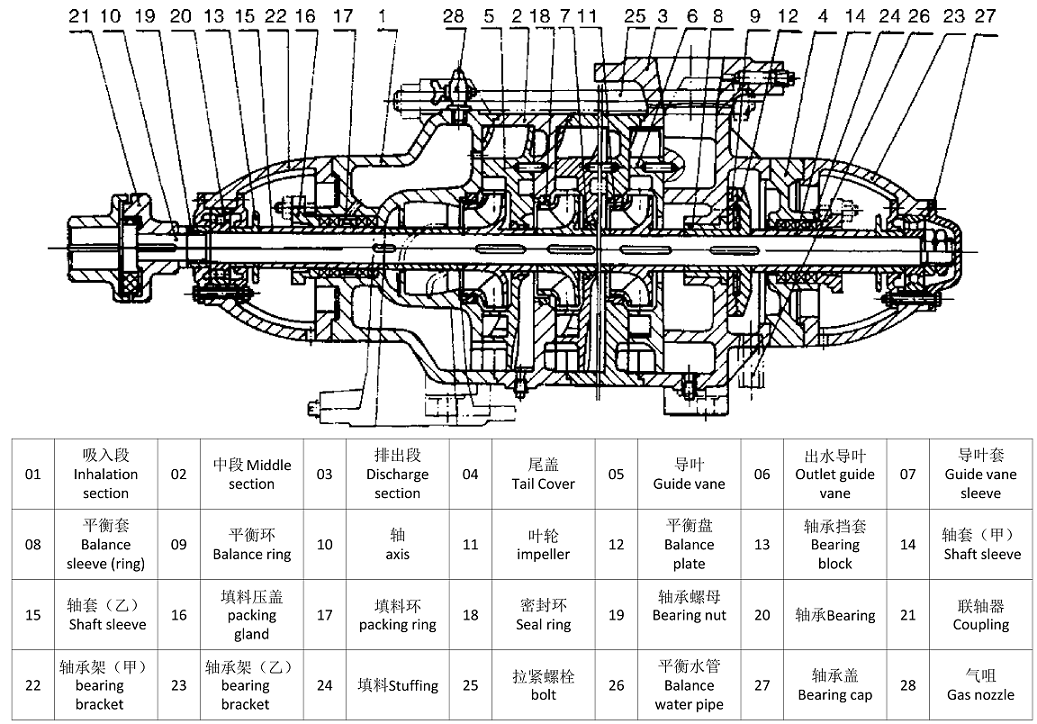 Technical Specification: